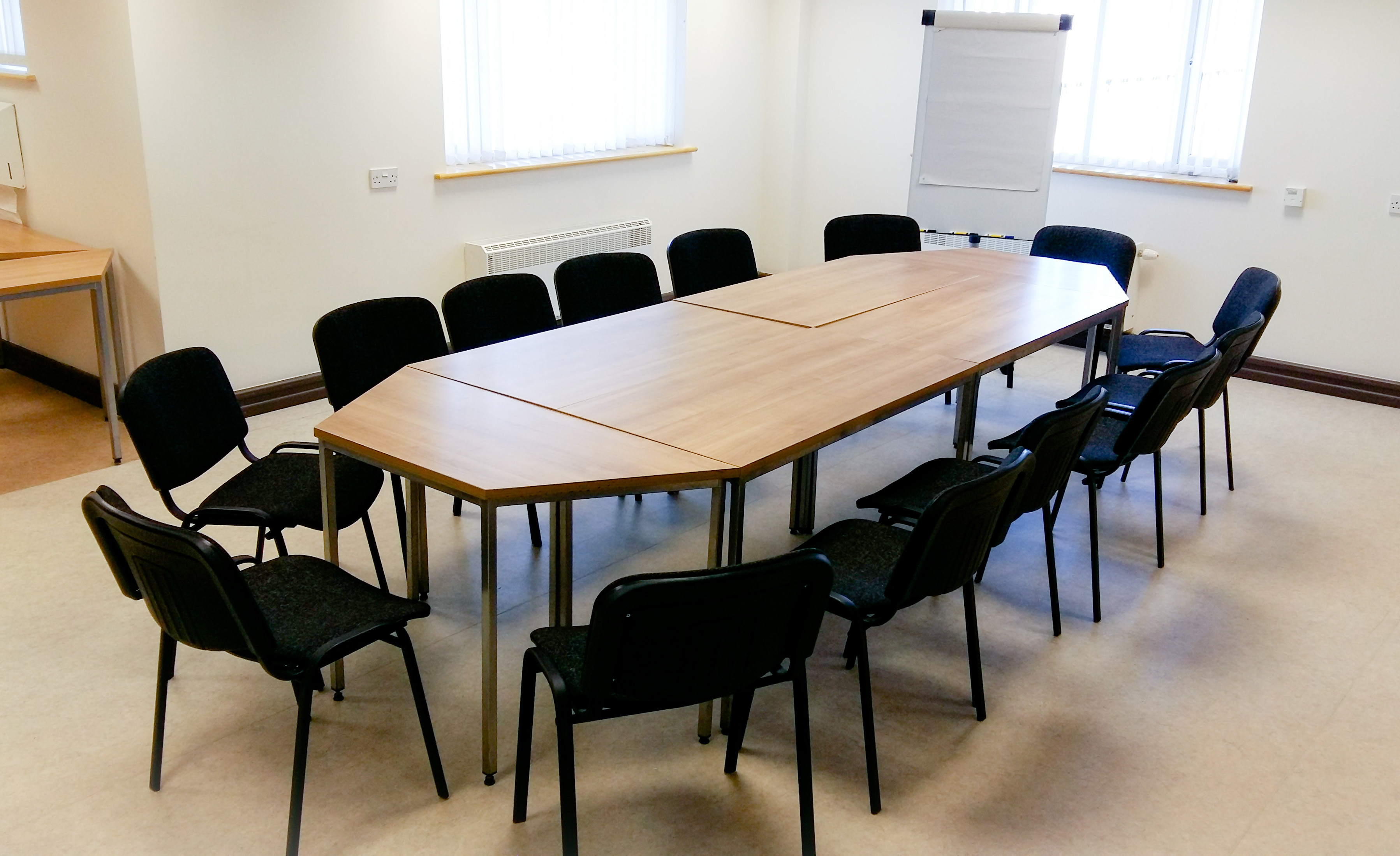 Room hire
Meeting Room Hire – 20sq ft. room seating up to 25 people with kitchenette including tea and coffee making facilities.
£90 for a full day or £17.50 per hour (or part thereof).
Reception waiting area and manned desk.
---
Equipment Room - suitable for meetings of 8-10 people. Glass fronted room with access to sensory garden. £60 per day or £12 per hour.
---
Out of Hours Rates for All Rooms: £120 for a full day or £20 per hour (or part thereof)
---
For further details on meeting room, desk and office hire, please contact Paula Hately on telephone number 01670 514316 or email paula.hately@visionnorthumberland.org.uk